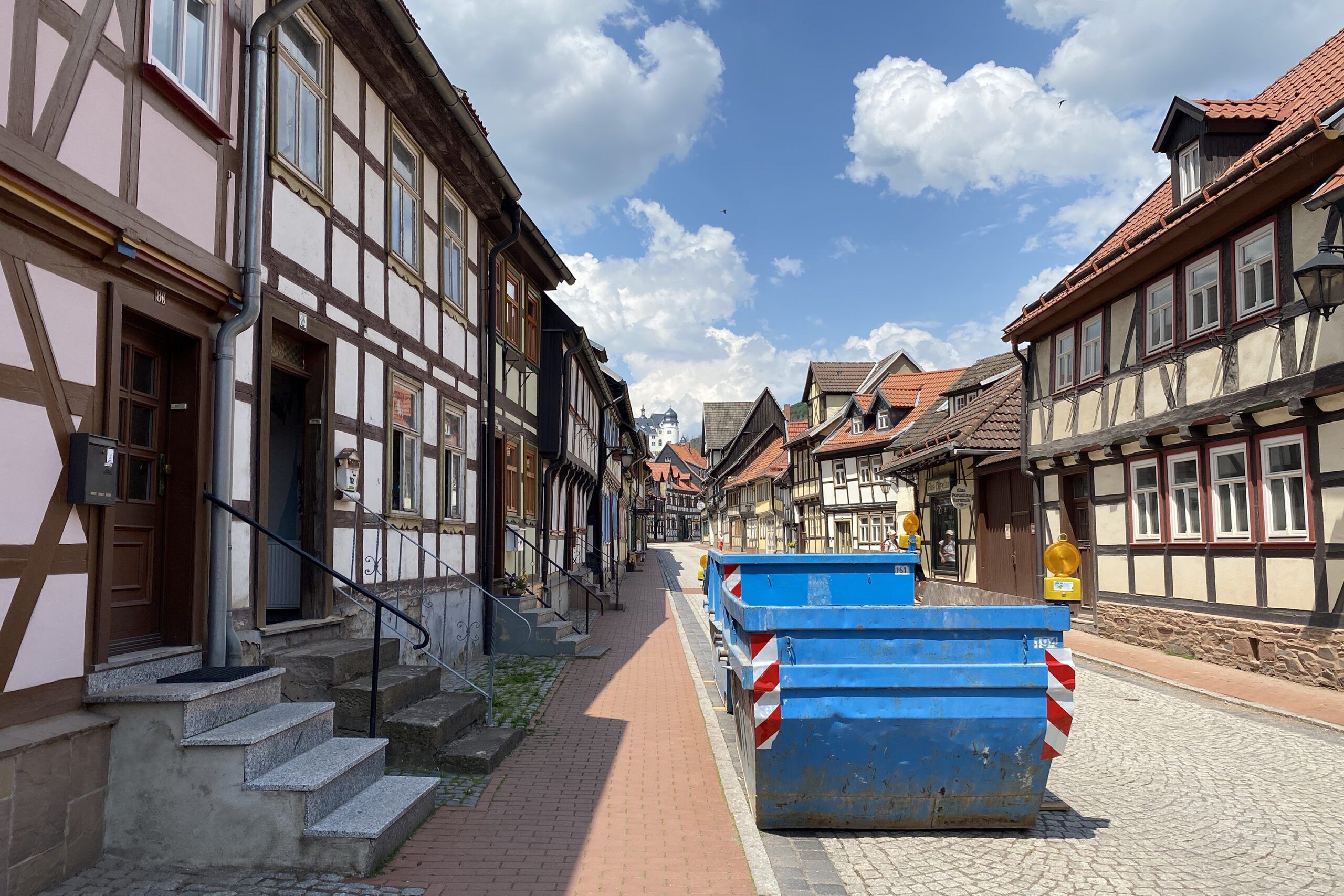 renovation of a half-timbered house
Probably, the house was built in the middle of the 18th century. Today it is embedded in a street alignment, which leads directly to the small market square with the town hall and the church. The entire village is under monument protection and is also called "Pearl of the Southern Harz".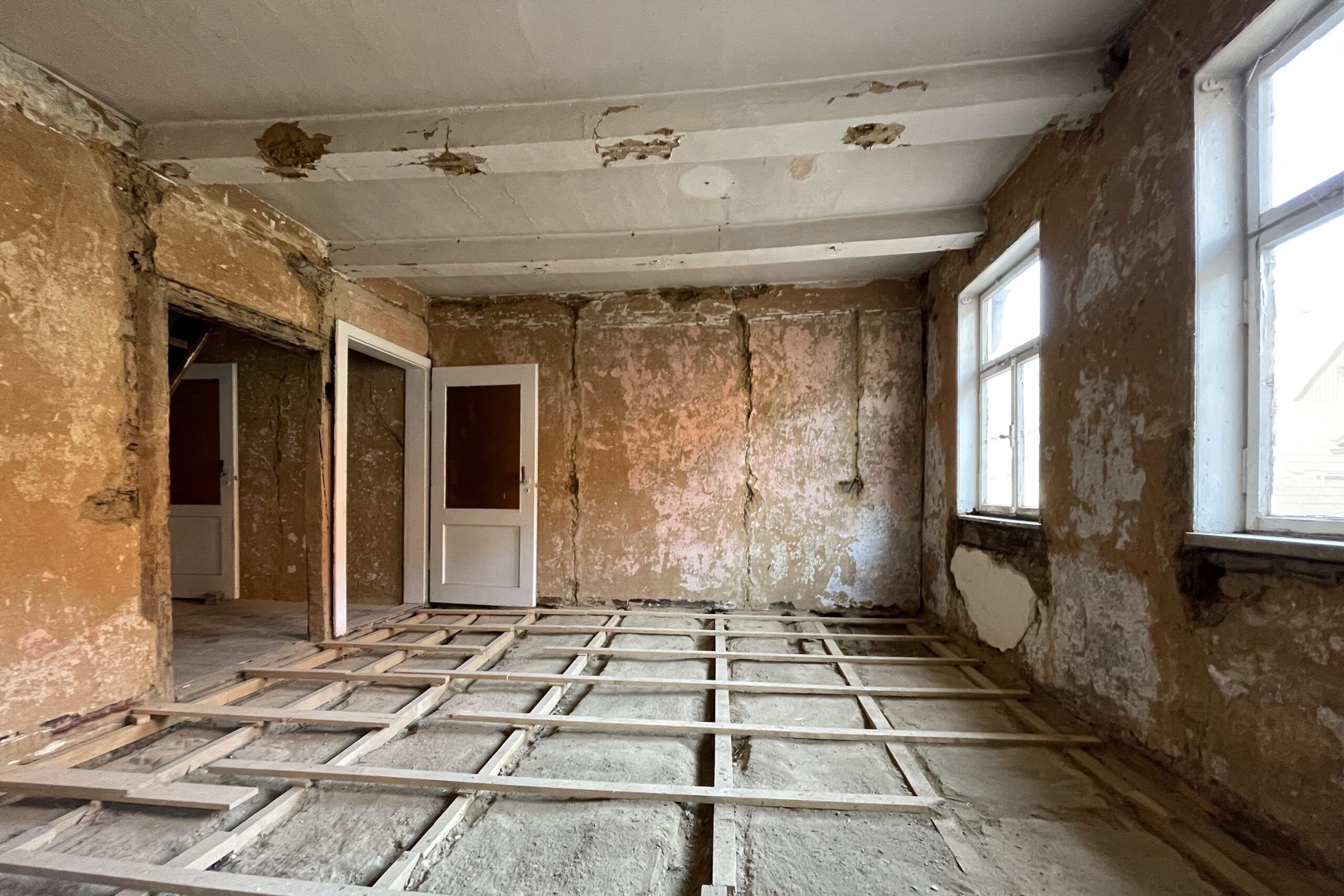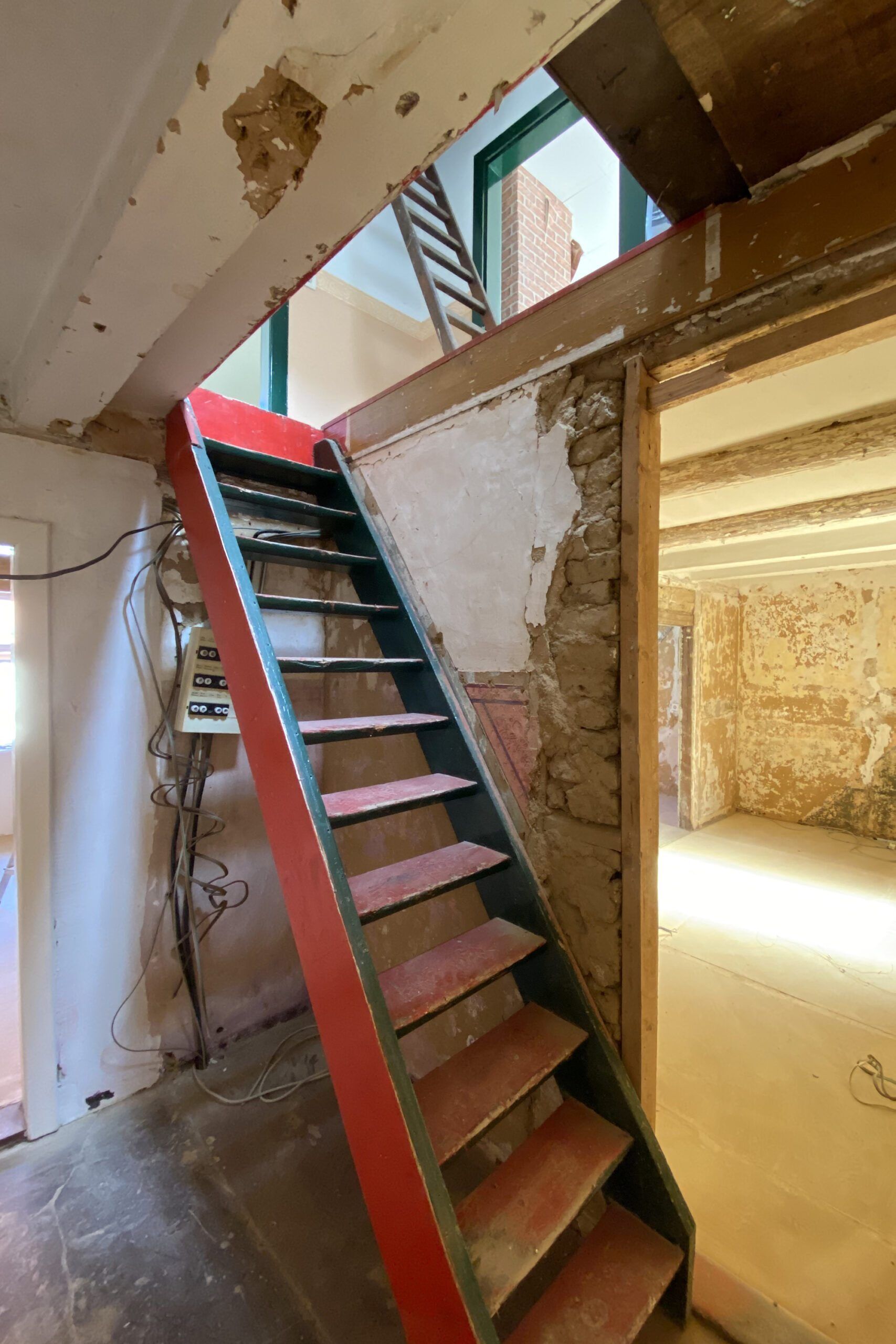 For the small half-timbered house in Stolberg/Harz, it was probably a last-minute rescue. The abandoned building stood empty for many years and was left to decay. Currently, the clearing and uncovering work is underway, so that subsequently the plans can be further concretized. It is planned to prepare two vacation apartments. In addition, the approximately 6-meter narrow hillside site, which has a height difference of about 80 meters, will be cut free and completely redeveloped.
project: niedergasse
typology: restoration
size: 160 m2
completion: –
client: private
We look forward to your call or e-mail!
–
Architect Daniel Wunder
M.A. Preserving Monuments Dipl.-Ing. (FH) Architecture
wunder@architektwunder.de
Architect Jelena Kaminski
M.A. Preserving Monuments
kaminski@architektwunder.de
architect wunder gmbh
–
Am Gut 6
31832 Springe
Germany
Phone: +49 (5045) 976812-0
E-mail: mail@architektwunder.de
Internet: www.architektwunder.de