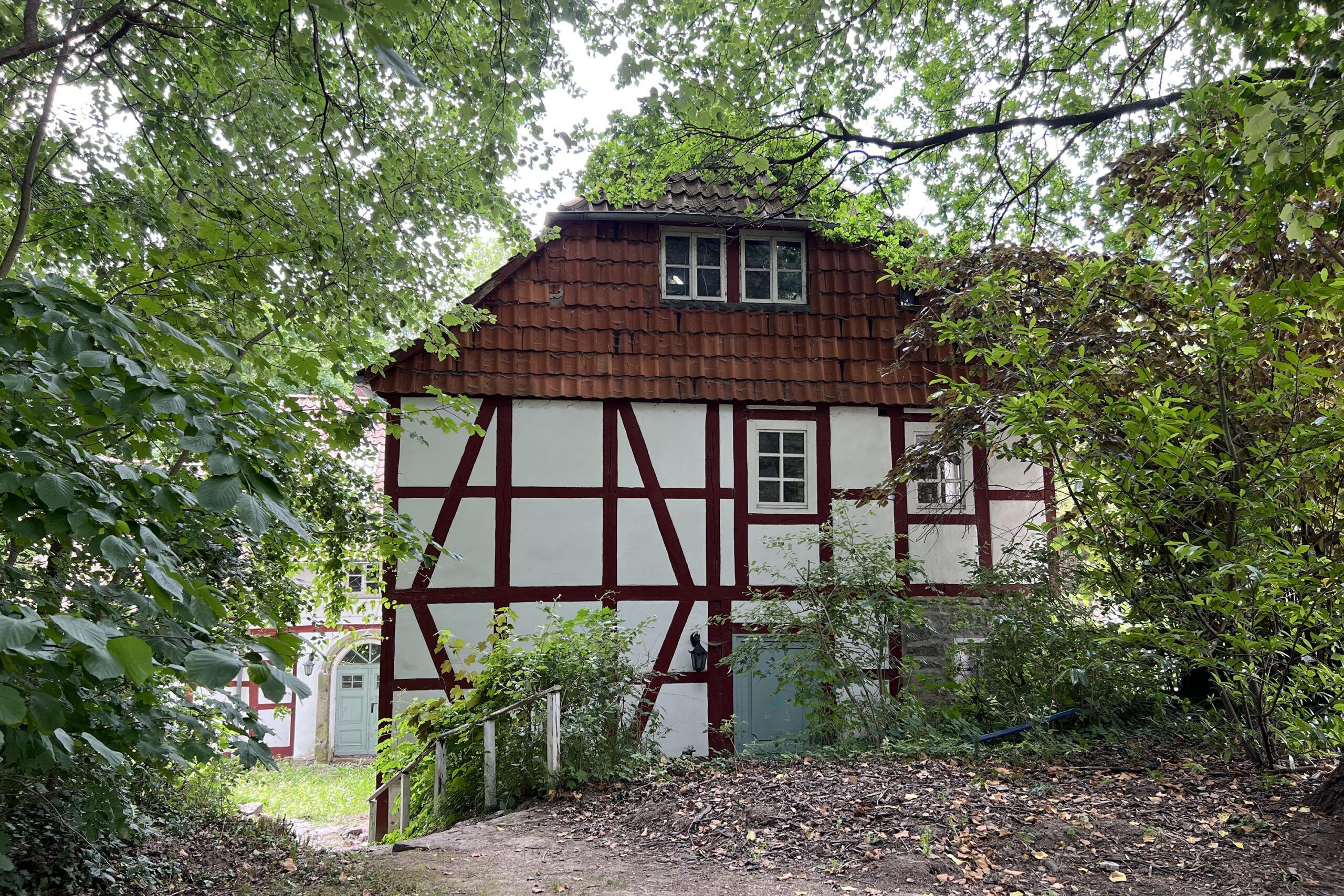 The former water mill is part of a historic estate in Bennigsen and consists of a three-story mill building, a barn and a two-story connecting building. The largely half-timbered structure was constructed around 1860 and subsequently rebuilt and repurposed several times. The building has been vacant for several years and is now to be restored to residential use.
In this context, under the supervision of an archaeologist, the former millrace was partially re-excavated. However, no trace of the mill technology has been preserved in the building.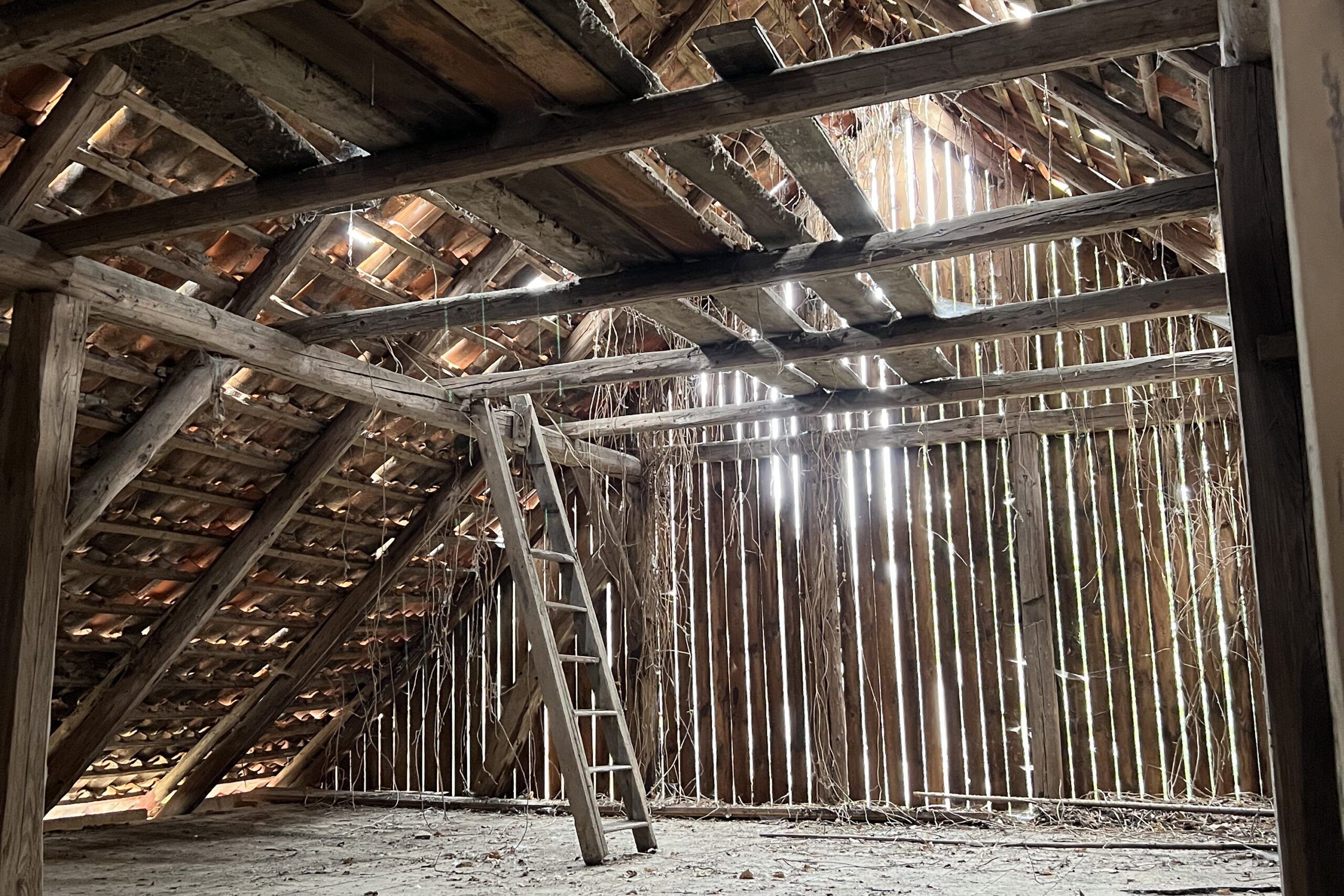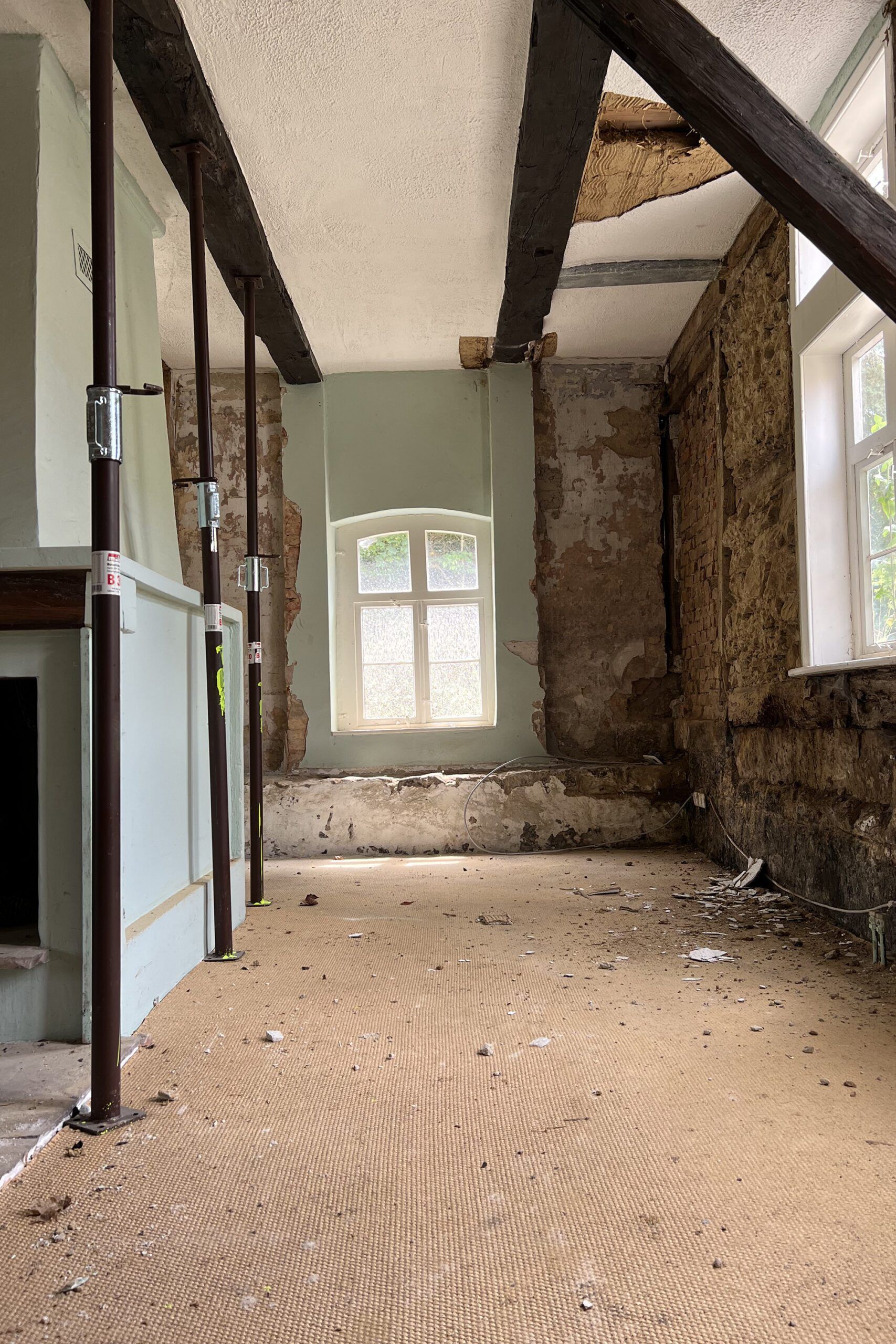 The plan is to carry out a basic restoration of the building envelope in accordance with the preservation order, taking into account the structural components that are quite dilapidated overall. The charming appearance is to be largely retained. The three apartments will be arranged so that each unit has a separate entrance and each has a private outdoor area.
project: at the good
typology: basic repair
size: 585 m2
completion: –
client: private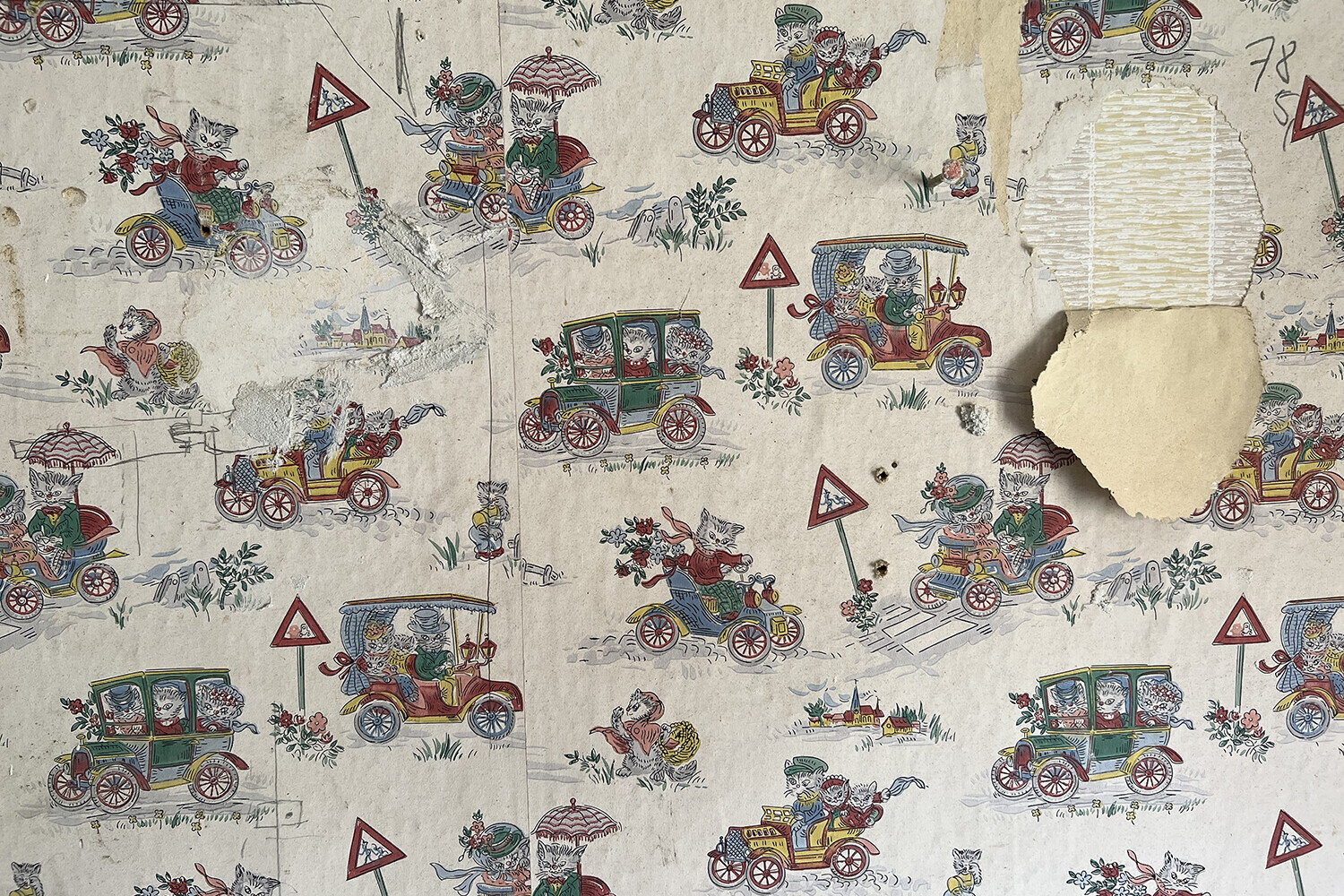 We look forward to your call or e-mail!
–
Architect Daniel Wunder
M.A. Preserving Monuments Dipl.-Ing. (FH) Architecture
wunder@architektwunder.de
Architect Jelena Kaminski
M.A. Preserving Monuments
kaminski@architektwunder.de
architect wunder gmbh
–
Am Gut 6
31832 Springe
Germany
Phone: +49 (5045) 976812-0
E-mail: mail@architektwunder.de
Internet: www.architektwunder.de