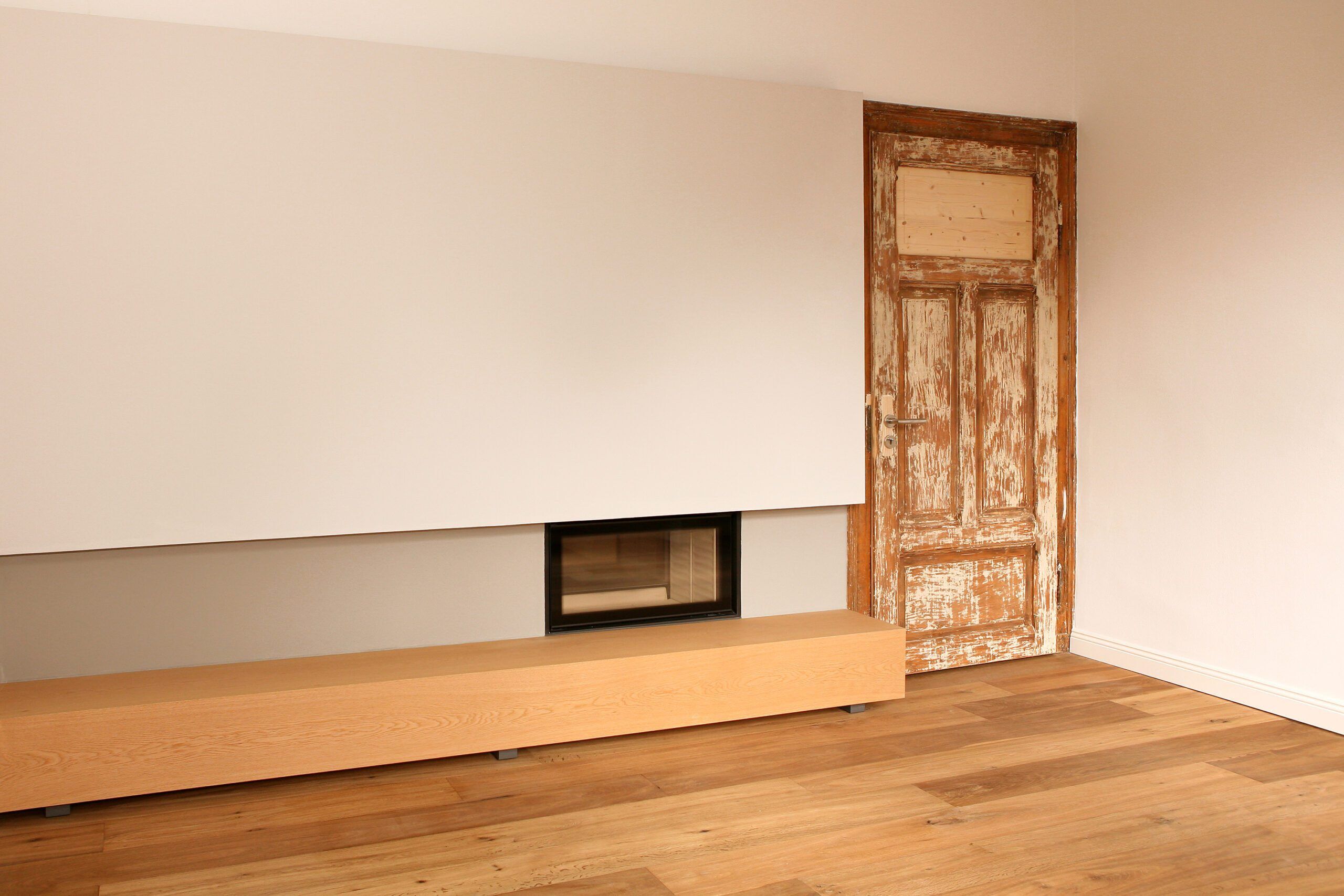 conversion of an apartment
For the new owner, the entire building services and the interior fittings were renewed for the apartment, which measures around 70 m2 and is located in a listed brick building in Hannover's Oststadt district. An elegantly incorporated tunnel fireplace between the living room and the spacious eat-in kitchen serves as the new focal point. From here you can reach all other rooms and the balcony.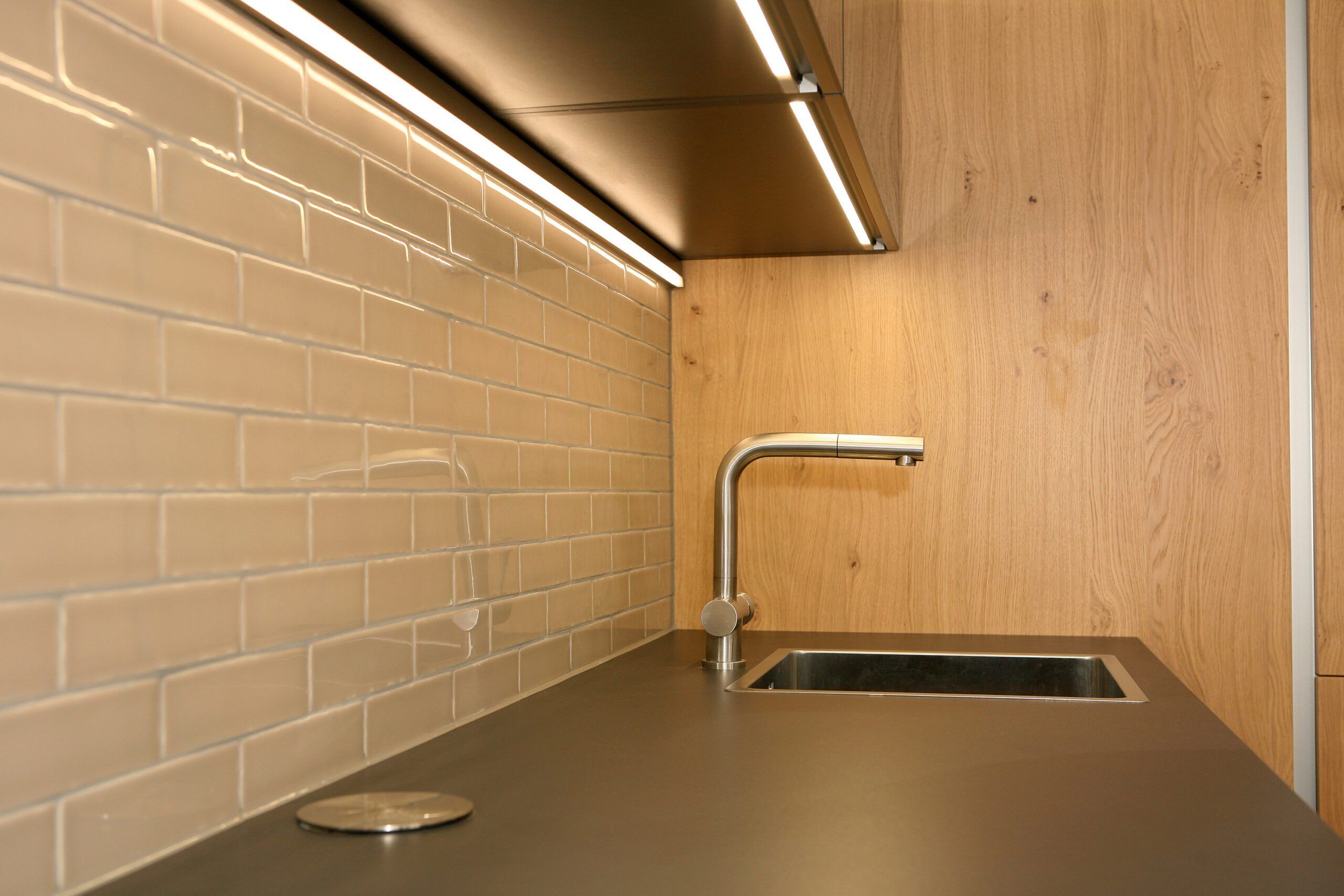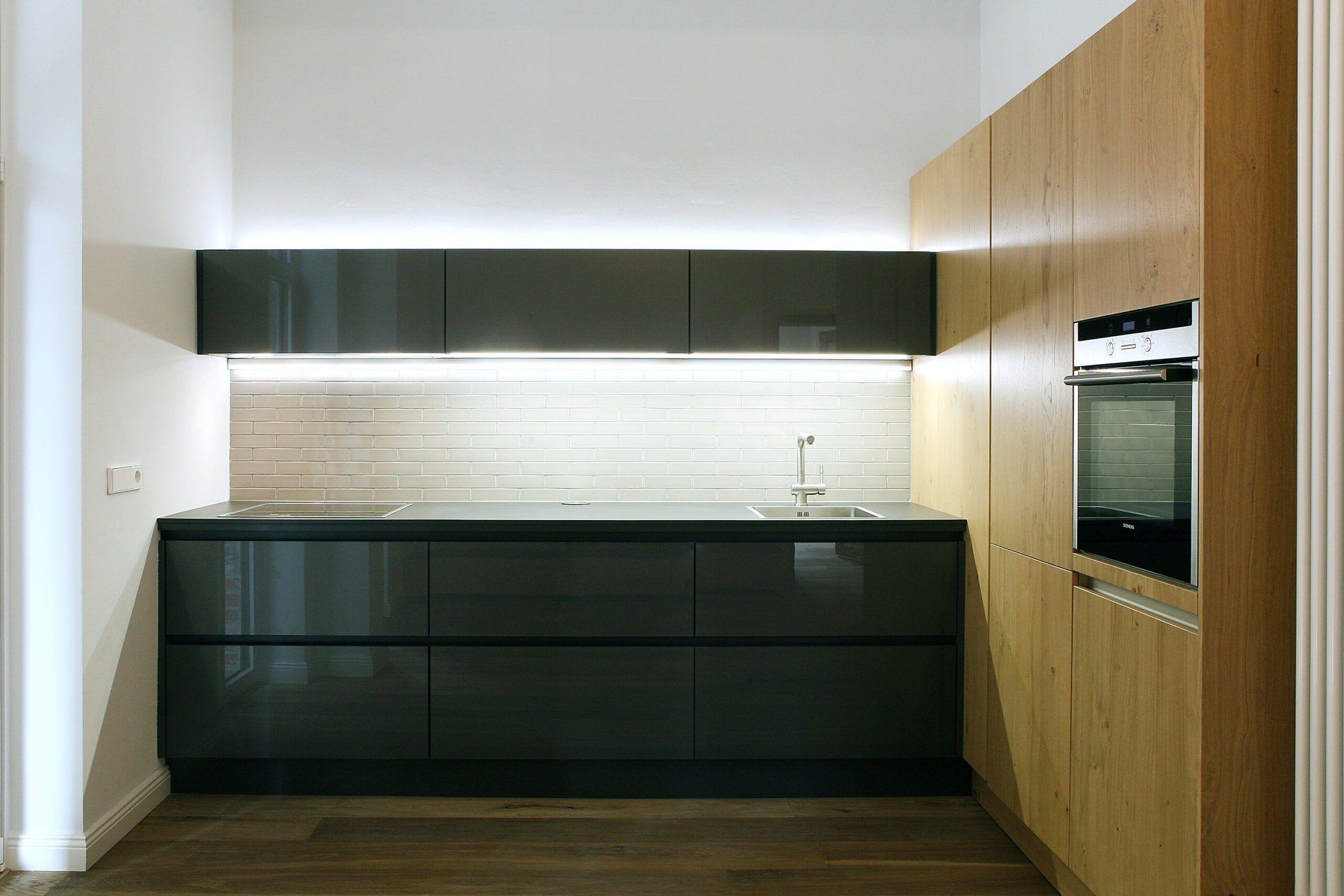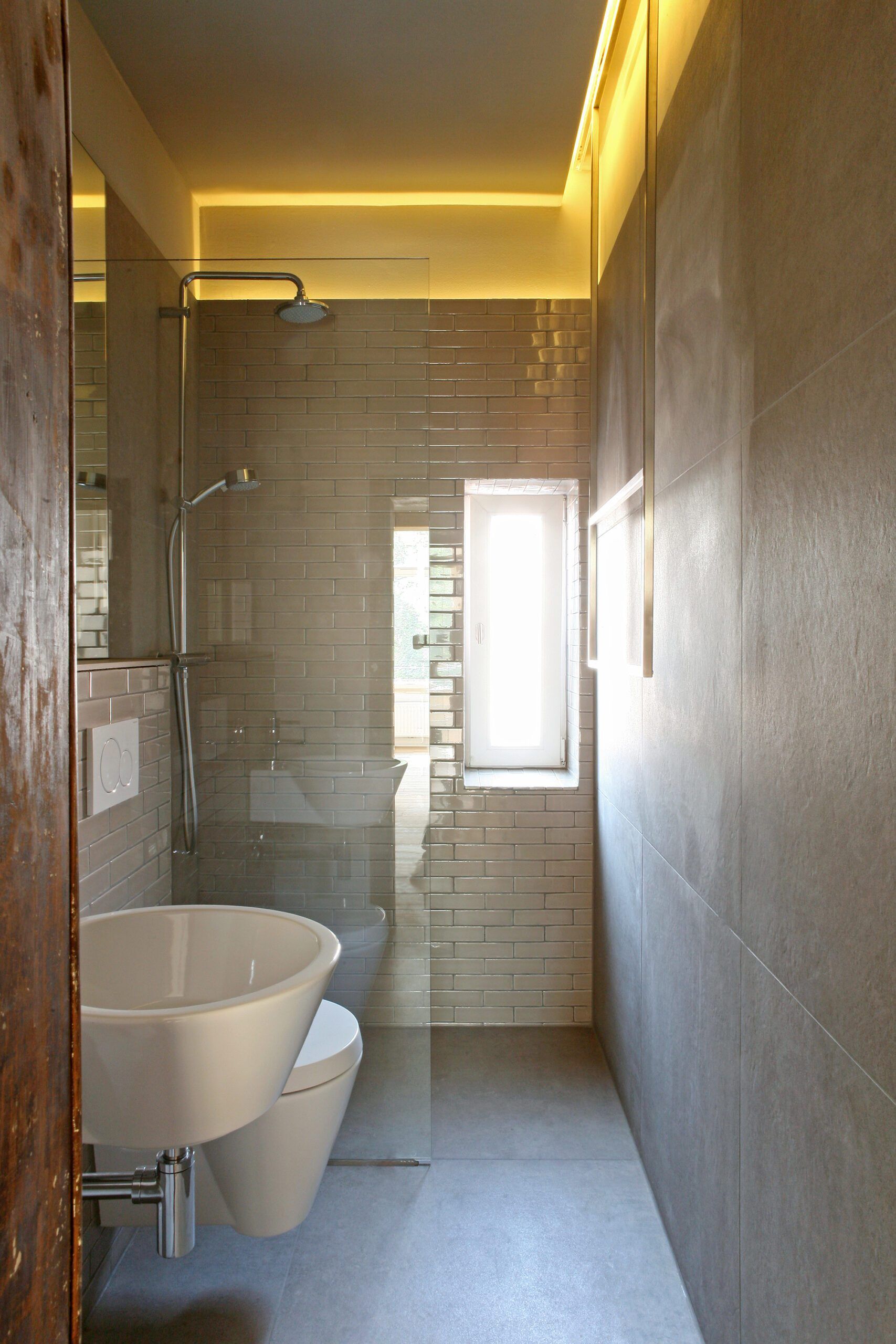 Natural wood surfaces were used, but also many shades of anthracite and gray. The bathroom could be equipped with a shower at ground level.
The towel rack can be moved along the large format tiled wall, as needed. The windows were renewed – in close coordination with the preservation of historical monuments – against wooden windows with a division matching the building period.
All room doors originate from the Wilhelminian period and could be preserved. The leaves and ribs were painstakingly handcrafted to match their original divisions. A final coat of paint was not applied in favor of the characterful appearance that emerged after paint stripping.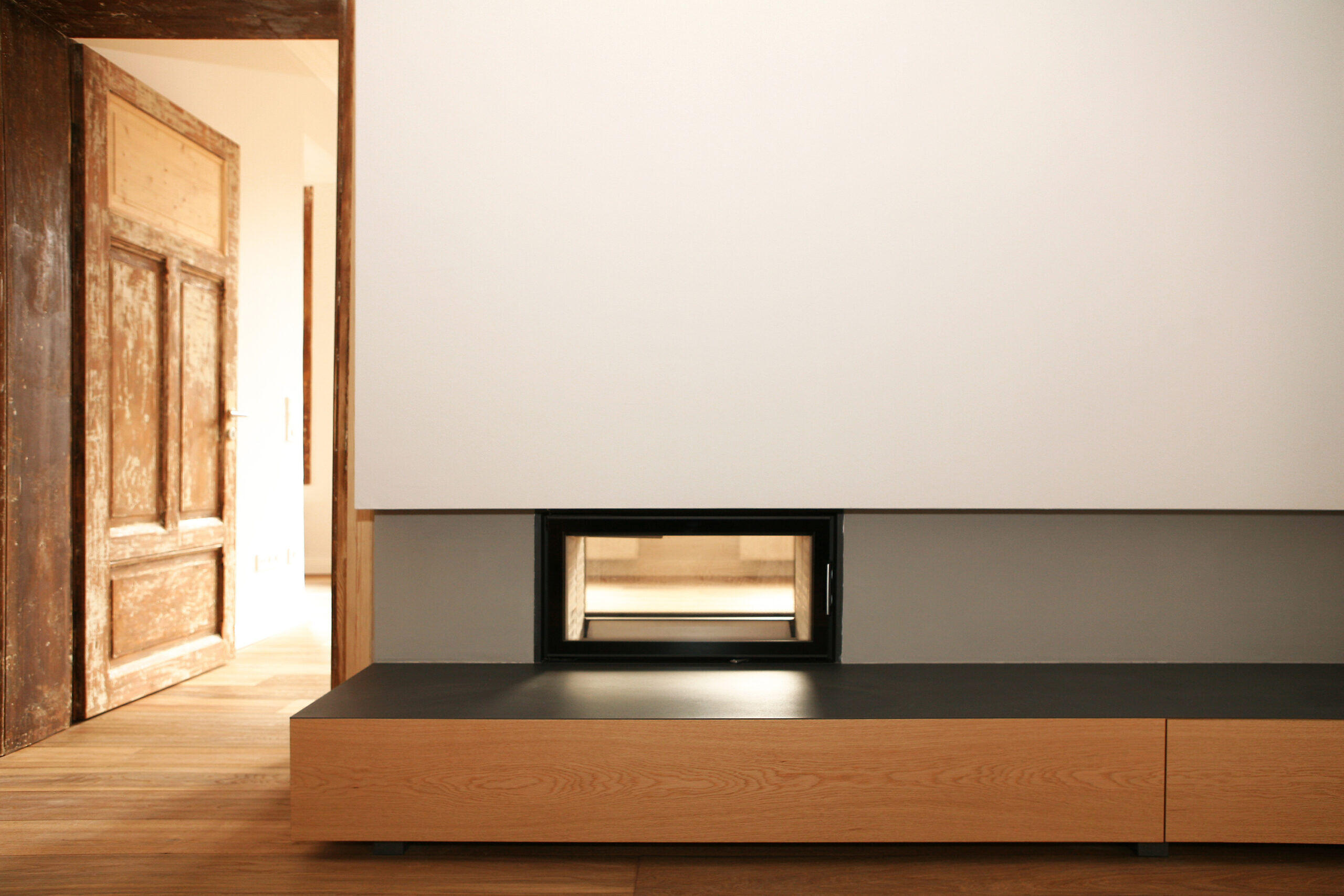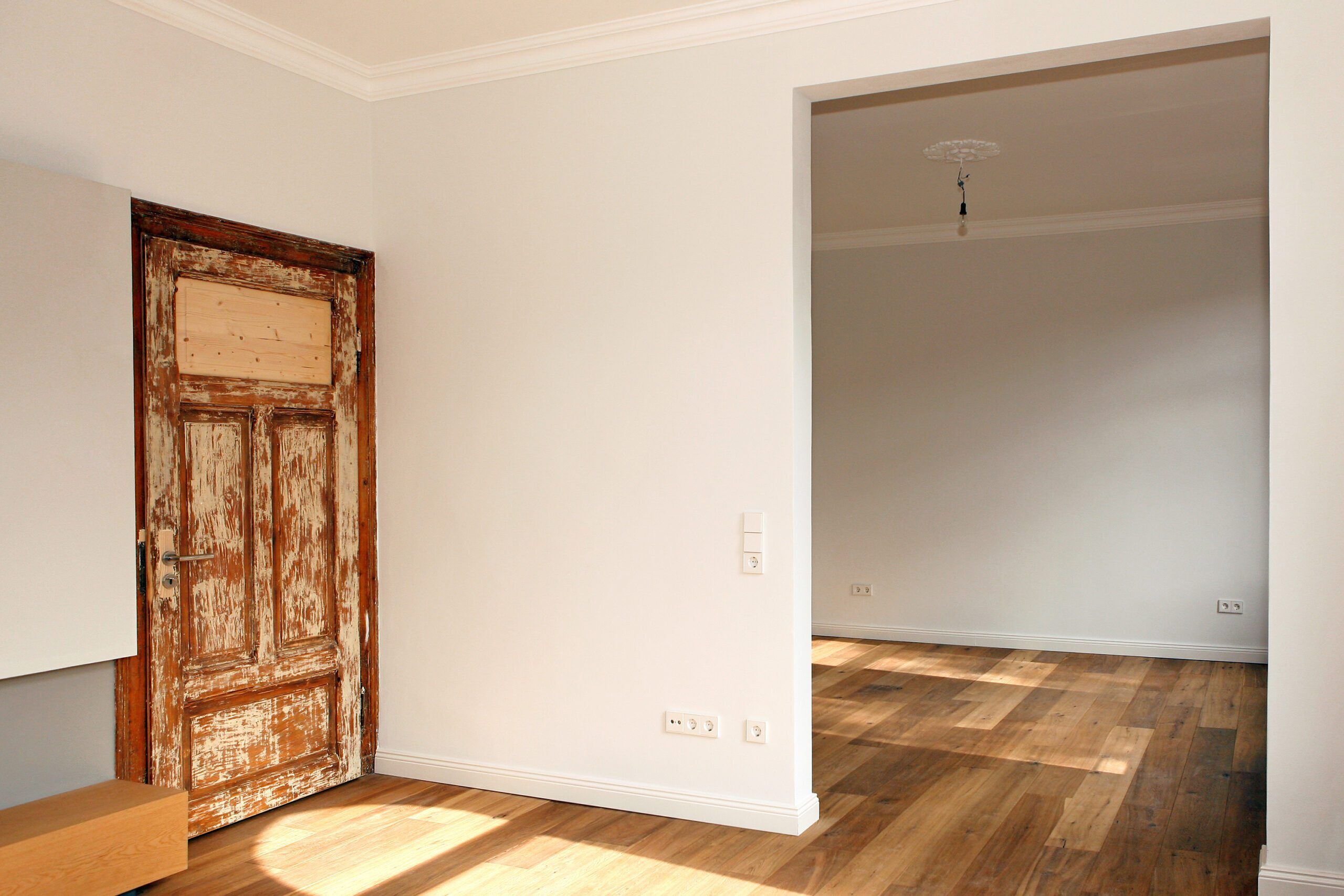 project: larch street
typology: conversion and modernization
size: 70 m2
completion: 2014
client: private
We look forward to your call or e-mail!
–
Architect Daniel Wunder
M.A. Preserving Monuments Dipl.-Ing. (FH) Architecture
wunder@architektwunder.de
Architect Jelena Kaminski
M.A. Preserving Monuments
kaminski@architektwunder.de
architect wunder gmbh
–
Am Gut 6
31832 Springe
Germany
Phone: +49 (5045) 976812-0
E-mail: mail@architektwunder.de
Internet: www.architektwunder.de